Powerful-Strength Line-Reducing Concentrate
All Skin Types, including Sensitive Skin
A potent Vitamin C serum formulated with 12.5% Vitamin C and Hyaluronic Acid.
Old price
New price
S$ 119.00


What It Is
A Vitamin C serum that boosts radiance, helps firm skin and visibly diminishes fine lines, wrinkles and pores for smoother-looking skin. Formulated with 10.5% L-Ascorbic Acid and renewable 2% Ascorbyl Glucoside plus Hyaluronic Acid, this patented, water-free concentrate is a Kiehl's customer favorite.
What It's Good For
Helps visibly reduce lines and wrinkles while helping firm skin over time
Smoothes skin's texture and helps visibly minimize the appearance of pores
Antioxidant Vitamin C penetrates skin's deeper surface layers and remains effective in skin for up to 6 days
Provides visible results in just 2 weeks
Dermatologist-tested for safety
Formulated for all skin types, including sensitive skin

Filled with Purpose &
Packed with Respect
As we continue to work toward a healthier planet, more responsible sourcing, formulas and packaging are a must.
The Vitamin C within this formula is renewable and synthesized via green science, making our formula more sustainable
and better for the environment. Our Vitamin C serum also comes packaged in environmentally friendly, recycled plastic.
We actively invite all people to join our journey toward a future made better.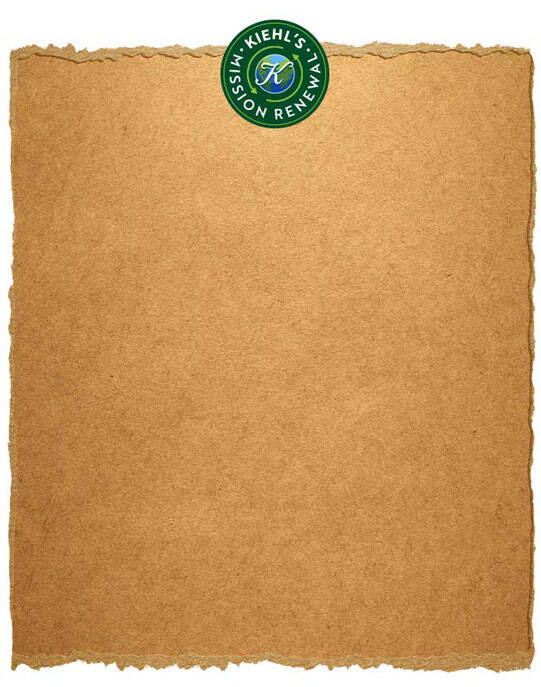 Key Ingredients
FRAGMENTED HYALURONIC ACID

This fast-absorbing form of Hyaluronic Acid acts like a sponge and draws moisture into skin's surface layers and expands as it absorbs. Hyaluronic Acid is known to help smooth and plump and is commonly used in skincare products intended to visibly reduce facial lines and refine texture.

PURE VITAMIN C

L-Ascorbic Acid, also known as Pure Vitamin C, is a highly efficacious antioxidant known for its ability to improve the appearance of skin aging. In addition to antioxidant protection, Pure Vitamin C is known to help boost radiance, improve texture and visibly reduce the appearance of lines, wrinkles and other signs of aging. Pure Vitamin C is also a potent antioxidant that helps protect the skin from free radical damage caused by UV rays and pollution.

VITAMIN Cg

Vitamin Cg, or Ascorbyl Glucoside, is a Vitamin C derivative that activates once absorbed into the upper layers of the skin's surface. With antioxidant benefits, this form of Vitamin C is frequently used in anti-wrinkle skincare products to help reduce facial lines over time. The form of Vitamin C within our formula is synthesized via green science, making it a renewable ingredient.
How to Use
Cleanse skin thoroughly prior to application
Apply Vitamin C serum over entire face, avoiding the eye area
As it blends into skin, you may experience a feeling of warmth as the formula activates
Apply morning and night, after cleansing and toning and before your moisturizer
Avoid the eye area; in case of contact with eyes, rinse them immediately
Discover our other anti-aging formulas like our nighttime facial oil and our eye cream with Pro-Retinol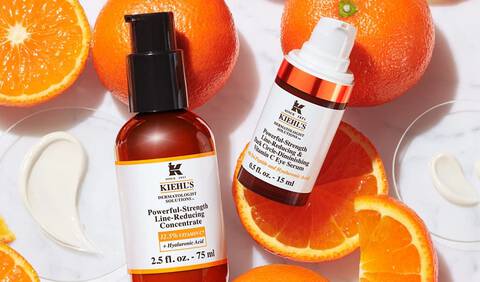 Did You Know?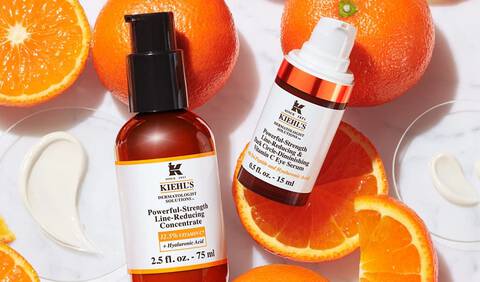 Kiehl's became pioneers in Vitamin C skincare when we first stabilized Vitamin C in our efficacious, water-free concentrate. Our patented Vitamin C serum is highly stable ensuring that our formula is concentrated with an efficacious amount of Vitamin C while still being suitable for sensitive skin. Within our formula, our Vitamin C penetrates skin's deeper surface layers — up to 10 layers deep!