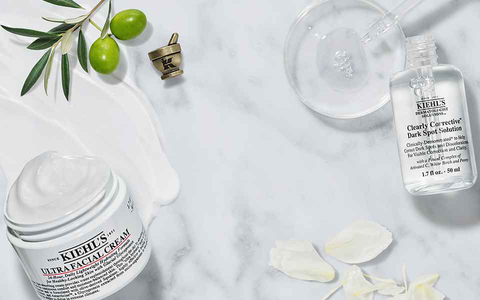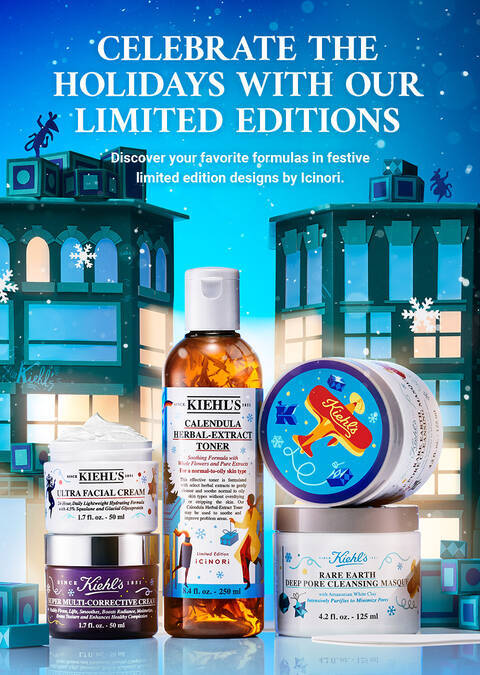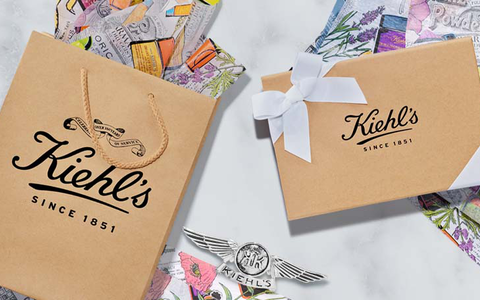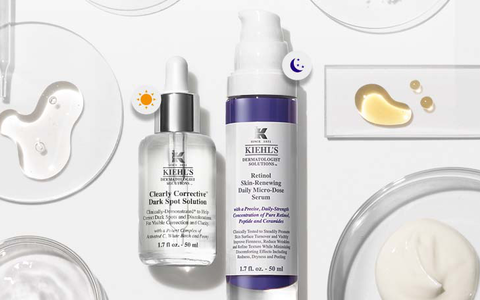 Looking for best-selling skin care products? We've rounded up some of the best Kiehl's products that customers wear by!

YOUR GUIDE TO A FULL SKIN CARE REGIMEN

Building an effective skincare regimen from scratch can take you on a long journey of trial-and-error—which more often than not, comes with a heavy price tag. You may be tempted to test the whole market-range of products each day to address different skin concerns—and it'll likely take you years of research to get it right.

Should you focus on skin acne or discoloration? Is it a foaming gel cleanser or a face wash you need? How about a cleanser for pores—should you get one? Is sunscreen necessary? (FYI: It sure is!).

As it happens, everyone needs a skin care routine—whether it is to restore your youthful appearance, improve your skin texture, or fight stubborn breakouts.

But where do you begin? Our advice: Keep it simple and start small.

KNOW YOUR SKIN TYPE

So, the three basic skin care products that every skin needs on a daily basis include: cleanser (to get rid of impurities and dirt), moisturizer (to keep your skin hydrated), and sunscreen (to fight and protect from sun damage).

The next most important thing to keep in mind is SKIN TYPE. You might have oily, normal, combination, dry, or sensitive skin—depending on which, you'll find targeted, specifically-formulated skin care products to address different skin concerns. For example, exfoliants to purify pores and eliminate blackheads if you have oily skin; acne creams to prevent breakouts if you have acne-prone, sensitive skin; anti-imperfection serums to get rid of marks, dark spots, etc, and best anti-aging creams to restore moisture and youthful radiance in dry skin types.

SHOP KIEHL'S TOP-SELLING SKIN CARE PRODUCTS

Discover our range of retinol-infused best anti-aging serums, Vitamin C-formulated corrective creams, and skin strengthening solutions to round up your skincare lineup with products that work for your skin. Think gel cleansers, moisturizers, serums, and sunscreens for acne prone skin, night creams, face masks, and eye creams — Kiehl's truly raises the bar with its range of skin care essentials.

Kiehl products are non-comedogenic and paraben-free. They are an investment for regaining healthy, radiant, and youthful skin. Not to mention, you get the complete skin care regimen without having to break the bank!

TRIED-AND-TESTED PRODUCTS FOR ALL SKIN TYPES

From anti-pollution, UV defense SPF gems to multi-corrective face creams and deep-pore cleansing masques, Kiehls has a skincare kit for every skin type. Our deep-action cleanser for pores is formulated with Amazonian White Clay—which effectively unclogs pores and keeps blackheads at bay. If you have oily-prone, sensitive, you can opt for our mineral-based, oil-free products that get quickly absorbed into your skin—giving you a hydrated and non-greasy texture. Kiehl's Ultra Facial Cream, for instance, is infused with Glacial Glycoprotein and has a unique lightweight formula that has been clinically proven to keep your 2.3X more hydrated even in the harshest of environments. Kiehl's Ultra Facial Cream is one of the best skincare products in Singapore where the weather is typically high on humidity and rainfall.
ENJOY COMPLIMENTARY SAMPLES
Receive complimentary samples with a purchase. Online terms and conditions apply.