Avocado Nourishing Hydration Mask
All Skin Types
An Avocado face mask that nourishes and hydrates skin.
Old price
New price
S$ 74.00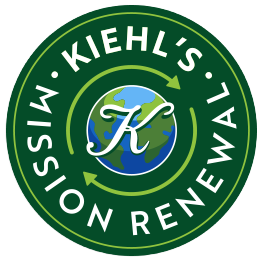 What It Is
A rich and creamy Avocado face mask with the hydration your skin craves. Formulated with Avocado Fruit Extract, Avocado Oil and Evening Primrose Oil, this mask leaves skin feeling nourished while helping prevent water loss by sealing in moisture. With a unique, rich texture inspired by a fresh, ripe Avocado, our hydrating face mask leaves skin feeling soft and replenished.
What It's Good For
Leaves skin softer and hydrated in just 15 minutes*
Conditions skin with addictively creamy moisture
Leaves skin feeling supple, replenished and nourished
Fragrance-free
*Consumer perception study, US: 55 subjects, all skin types, immediate time point.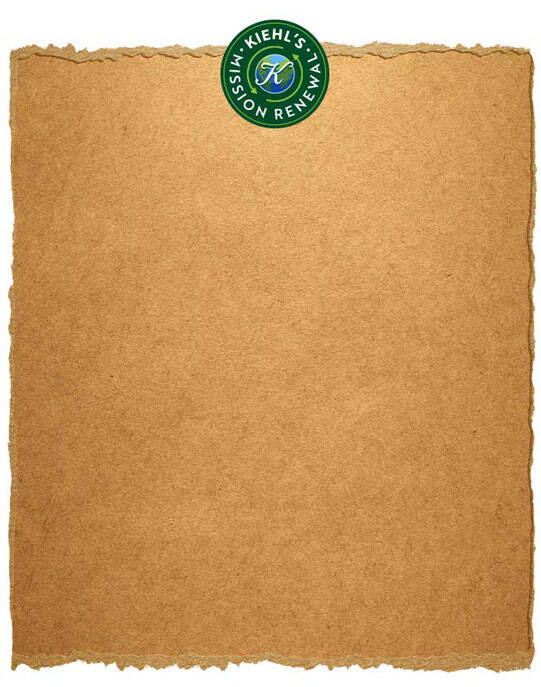 Key Ingredients
AVOCADO FRUIT EXTRACT

Avocado Fruit Extract is a concentrated extract taken from the pulp of the ever-popular Avocado Fruit. Within our formula, it helps seal in hydration and moisturize skin.

AVOCADO OIL

Derived from the beloved Avocado Fruit, Avocado Oil has a rich, emollient texture and contains a balance of lipids including omega essential fatty acids. Within our formula, the use of renewable Avocado Oil is known to moisturize, nourish and soften skin.

EVENING PRIMROSE OIL

Our renewable Evening Primrose Oil is extracted from the ripe seeds of the Evening Primrose, a flowering plant that blooms every other year. Frequently used in herbal remedies, Evening Primrose Oil is known to help maintain skin hydration and elasticity.

Filled with Purpose &
Packed with Respect
As we continue to work toward a healthier planet, more responsible sourcing, formulas and packaging are a must. This formula uses
responsibly sourced ingredients to positively impact the local communities who work with us to collect our renewable Shea Butter through
providing economic support for their business. Our Avocado face mask also comes packaged in up to 30% post-consumer recycled material.
We actively invite all people to join our journey toward a future made better.
How to Use
After cleansing, scoop up a generous amount of Avocado face mask
Work the rich, unique formula between fingertips until it feels smooth and creamy
Smooth a thick, visible layer onto clean skin
Leave on for 15 minutes
Rinse with warm water and massage gently in a circular motion
Pat dry with a soft towel
Keep out of eyes
Recommended for use 3 times per week
Try our best-selling Avocado eye cream as an eye mask by smoothing on a visible layer and patting in the excess until it absorbs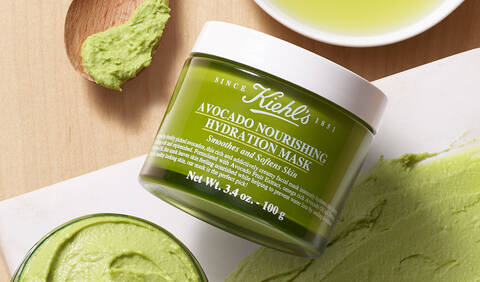 Did You Know?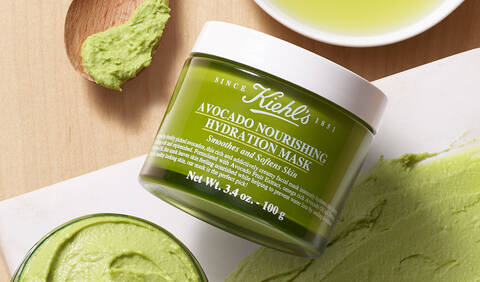 With no mashing or clean-up needed, our mask feels even more nourishing than a D.I.Y. Avocado face mask!* Our rich and creamy mask is also clinically-proven to:
Improve skin hydration by 29% after 15 minutes*
Improve skin's barrier by 24% after 1 hour**
*Consumer perception study, US: 55 subjects, all skin types, immediate time point.
**Hydration & barrier tests on 26 subjects, results vs. baseline.