Limited Edition Midnight Recovery Concentrate
All Skin Types, including Sensitive Skin
A radiance-boosting, replenishing facial oil featuring holiday artwork by Made By Radio.

Limited Edition Midnight Recovery Concentrate
A radiance-boosting, replenishing facial oil featuring holiday artwork by Made By Radio.
Old price
New price
S$ 105.00
(S$ 2.10 / ml)
Select a Size
One size available
Earn 105 KIEHL'S REWARDS points with this purchase
JOIN KIEHL'S REWARDS
Earn points, enjoy cash vouchers and gifts when you sign up!
105 BONUS POINTS
What It Is
Formulated with a Botanical Blend of seed, plant, flower oils and now infused with Passionflower, our beloved nighttime facial oil helps visibly restore skin overnight to be smooth, radiant, and nourished looking by morning.
What It's Good For
Visibly reduces fine lines, refines skin's texture and boosts radiance overnight
Helps smooth skin's appearance
Boosts essential moisture to help restore the appearance of tired-looking skin
Absorbs easily with a lightweight texture
Now formulated with Passionflower, to help support natural collagen
100% renewable formulation
Our #1 facial oil
Featuring artwork by Made By Radio
The perfect gift for a luxurious nighttime skincare routine
Key Ingredients
Botanical Blend
Our proprietary blend of rejuvenating botanicals is 99.4% naturally derived* and formulated with a combination of lipid-rich seed, antioxidant-rich flower oils and plant botanicals to help strengthen the skin's barrier and visibly treat dryness, fine lines and dull-looking skin.
*We consider ingredients to be naturally derived if they retain more than 50% of their molecular structure after being processed from a natural source.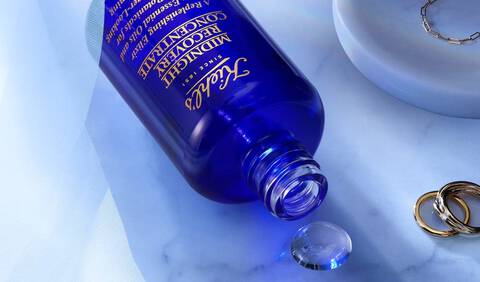 Did You Know?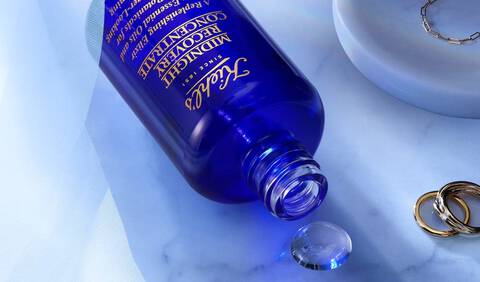 Skin repairs itself nightly from daily aggressors that can cause premature aging. At night, when skin is most receptive to repair, our aromatic, indulgent night facial oil works with skin's nocturnal functions to help restore and replenish skin.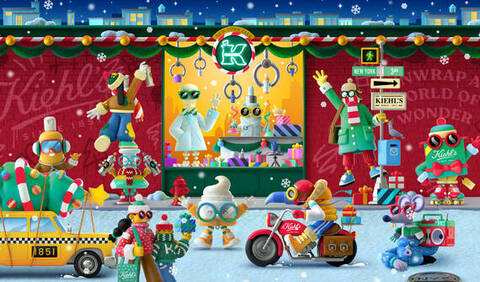 KIEHL'S X MADE BY RADIO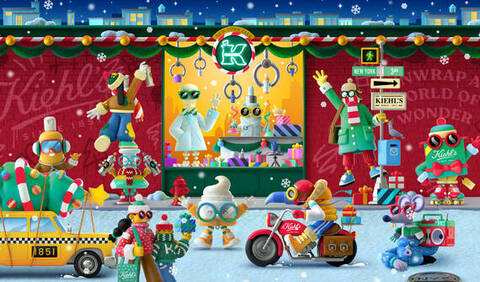 Cape Town/London-based studio, Made By Radio, creates captivating designs, incorporating energetic colors and quirky, spirited elements to represent the personalities of their diverse clients. This holiday season, they're helping us celebrate the wonderful world of Kiehl's by bringing our eclectic community of characters to life.