Rare Earth Deep Pore-Minimizing & Polishing Powder Cleanser
Oily skin, including sensitive & acne-prone skin
A purifying clay powder cleanser that detoxifies skin and helps minimize pores.


Rare Earth Deep Pore-Minimizing & Polishing Powder Cleanser
A purifying clay powder cleanser that detoxifies skin and helps minimize pores.
Old price
New price
S$ 56.00
Earn 56 KIEHL'S REWARDS points with this purchase
What It Is
A concentrated pore-clearing powder cleanser with double exfoliating power that helps draw out impurities, reduce excess oil, and minimize the look of pores to leave skin visibly more refined and feeling smooth. Our detoxifying and purifying clay powder cleanser is formulated with Fairly Traded Amazonian White Clay responsibly sourced by local communities near the mouth of the Amazon River. With a blend of Renewable Alpha-Hydroxy Acid and Micro-Crystalline Cellulose Grains, our clay powder cleanser helps resurface texture irregularities to smooth imperfections and revitalize skin without adding shine.
What It's Good For
Formulated with Fairly Traded Amazonian White Clay to help purify skin and reveal visibly minimized pores
Cleanses and detoxifies skin by drawing out dirt and toxins that can cause clogged pores
Refines skin's texture
For oily skin, including sensitive & acne-prone skin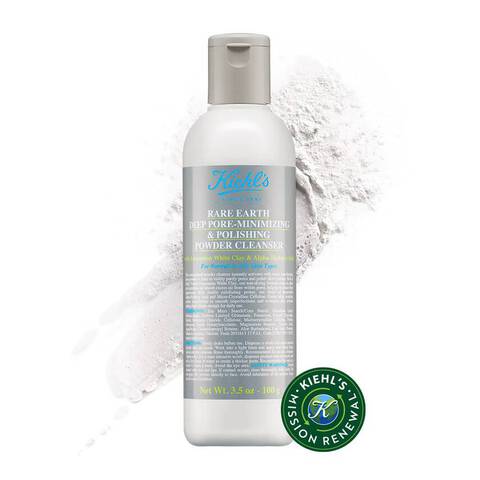 Key Ingredients
FAIRLY TRADED AMAZONIAN WHITE CLAY

Known as "Magic Earth," Amazonian White Clay has been used for centuries by native Brazilians as a stress relieving, detoxifying therapy. Rich in minerals and extremely porous, Amazonian White Clay is known to help absorb excess oil and detoxify skin. Our Fairly Traded Amazonian White Clay is collected from the mouth of the Amazon River in Brazil by local communities. Through providing economic support to these communities, we work to help support and strengthen their business.

ALOE BARBADENSIS

Aloe Barbadensis has been widely used in traditional and herbal medicine for centuries. Within our formulas, it's known to help soothe skin.

ALPHA HYDROXY ACID

Alpha Hydroxy Acids are gentle exfoliants that are known to help refine skin's texture for softer, smoother skin.
How to Use
Gently shake before use
For use as a daily cleanser, apply a dime sized amount directly onto wet hands and work into a light foam, then apply onto damp facial skin in circular motions
Rinse thoroughly with water
Recommended as a daily cleanser twice a day
For a more intensive facial scrub, apply just a few drops of water to a dime sized amount of the powder cleanser to create a thicker paste
Rinse thoroughly with water after use
Recommended as a facial scrub 1–2 times a week
Explore our other pore minimizing formulas like our purifying clay mask, pore minimizing toner and pore minimizing moisturizer
Before & After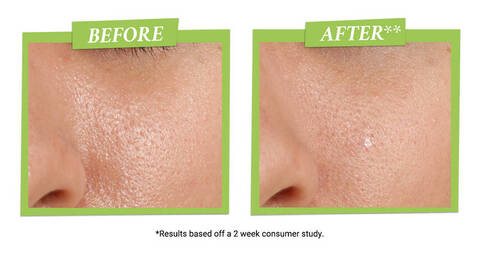 Our pore-clearing Rare Earth powder cleanser visibly reduces surface oil and shine, and improves the look of smooth and polished skin:
Immediate -96% Reduction Of Oil & Shine
90.9% Agree Skin Is Smoother & More Polished*
*After one week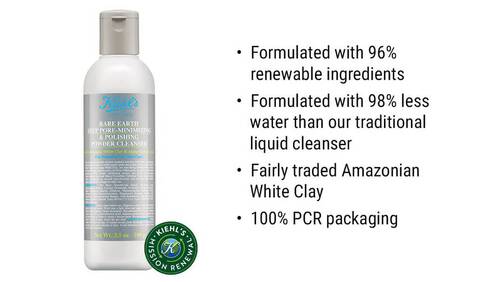 What We're Made Of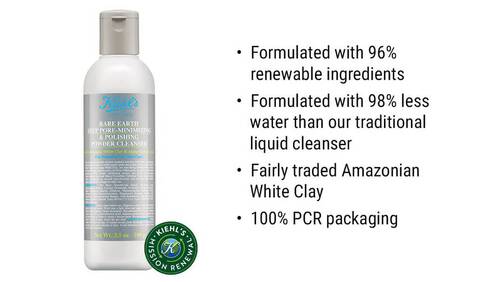 Get a deeper look at what's inside of our pore-clearing powder cleanser.
Formulated without: Parabens, Silicone and Mineral Oil
Responsibly sourced Amazonian White Clay
Formulated with 96% renewable ingredients
Formulated with 98% less water than our traditional liquid cleanser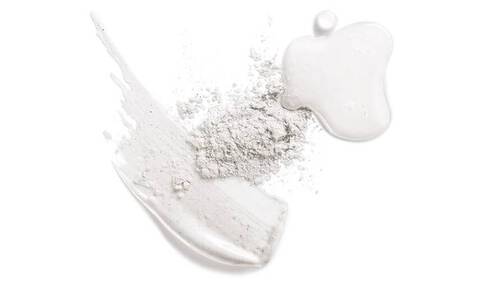 Did You Know?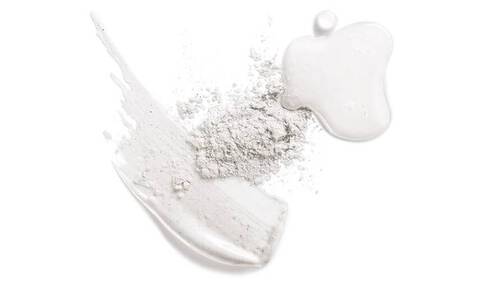 Our clay powder cleanser provides a non-stripping transformative experience that cleanses pores, visibly reduces oil, and polishes skin's texture with Kiehl's first powder-to-foam formula. Made with Amazonian White Clay and Alpha-Hydroxy Acids, these powerful ingredients in powder form sustain potency until a touch of water activates a deep yet gentle daily cleanse which purifies skin, draws out impurities and smooths skin texture.