Ultra Hydration Starter Set
A set of icons to restore and hydrate skin. $75 ($88 value).

Ultra Hydration Starter Set
A set of icons to restore and hydrate skin. $75 ($88 value).
Old price
New price
S$ 75.00
Earn 75 KIEHL'S REWARDS points with this purchase
JOIN KIEHL'S REWARDS
Earn points, enjoy cash vouchers and gifts when you sign up!
75 BONUS POINTS
What's Inside
Ultra Facial Cream 28ml
Ultra Facial Cleanser 150ml
Calendula Toner 40ml
What It Is
Hydrate your skin with Ultra Facial Cream, after gentle cleansing with Ultra Facial Cleanser and toning with Calendula Toner.

Our #1 ultra hydrating facial cream has a unique lightweight texture and lasting 24-hour hydration to leave skin softer, smoother and visibly healthier. Formulated with renewable Glacial Glycoprotein and Squalane, this non-greasy, lightweight moisturizer recovers the skin barrier and delivers hydration.

In addition to dissolving excess oil and dirt, Ultra Facial Cleanser is a pH-balanced cleanser helps maintain skin's natural balance. Formulated with Squalane, Apricot Kernel Oil, Vitamin E and Avocado Oil, our gentle face wash is suitable for all skin types.
What It's Good For
Ultra Facial Cream provides lasting 24-hour hydration for healthy-looking skin
Ultra Facial Cleanser gently cleanses without over-drying or stripping skin of its natural oils
Calendula Herbal-Extract Toner helps relieve key signs of distressed skin including visible redness, excess oil and sensitive skin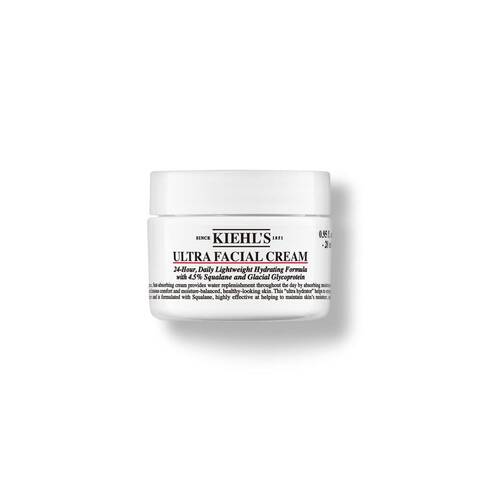 How to Use
After cleansing and toning, apply a dime-sized amount of our hydrating facial cream to skin


When to Use
Twice daily

Use day and night as the ultimate complement to your skincare routine.