Limited Edition Calendula Herbal-Extract Toner
All Skin Types, including Sensitive Skin
A limited edition Calendula toner featuring holiday artwork by Made By Radio.
JOIN KIEHL'S REWARDS
Earn points, enjoy cash vouchers and gifts when you sign up!
59 BONUS POINTS
What It Is
Beloved by Kiehl's customers since the 1960s, our cult-classic alcohol-free toner is formulated with Calendula, which contains five skin-soothing compounds known to help relieve signs of distressed skin including visible redness, excess oil and sensitive skin. Our gentle formula is ideal for helping balance normal-to-oily skin, including sensitive skin types, for a more even complexion and soothed and refreshed-feeling skin.
What It's Good For
Gently soothes and refreshes skin
Helps relieve key signs of distressed skin including visible redness, excess oil and sensitive skin
Cleanses skin without harsh or synthetic drying agents
Featuring artwork by Made By Radio
A perfect gift for all skin types, including sensitive skin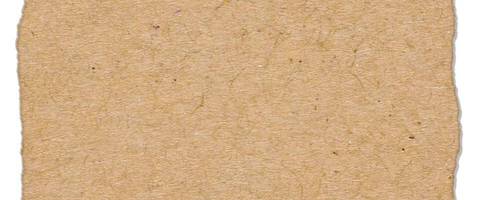 Key Ingredients
CALENDULA

Native to the Mediterranean, Calendula Extract and renewable Calendula Petals within our formulas are known for their skin soothing properties. For many centuries, Calendula has been commonly used in skincare products and highly regarded in both Ayurvedic and traditional Chinese medicine.

ALLANTOIN

Allantoin is a compound found in the root of the comfrey plant, a hairy perennial Eurasian herb long used in herbal medicine. Within our formulas, Allantoin is known to soothe and comfort skin.

GREAT BURDOCK ROOT

Great Burdock Root has been used for centuries to moisturize dry skin. Known for its soothing properties, Great Burdock Root is also believed to help reduce oil.
How to Use
When to Use
Daily
Apply our alcohol-free toner day or night to experience the soothing effects.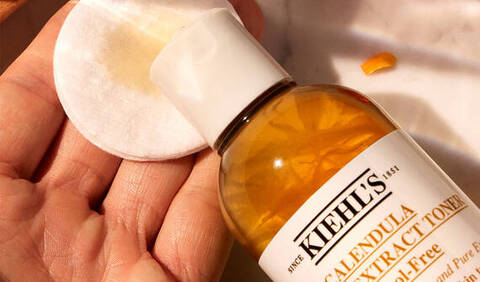 Did You Know?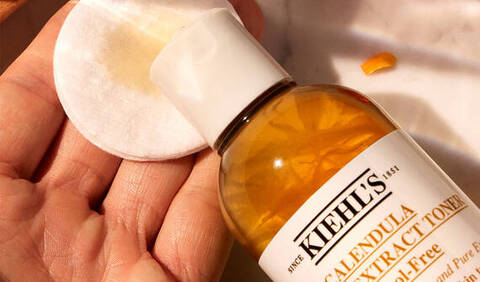 Kiehl's first began placing hand-picked Calendula petals in our facial toner in the late 1960s but its use actually dates back much further. Known as a traditional Chinese medicine ingredient, Calendula has been used for its soothing properties since the 12th century.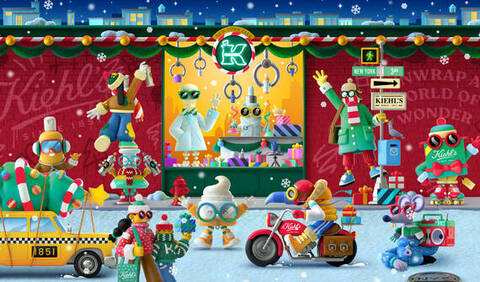 KIEHL'S X MADE BY RADIO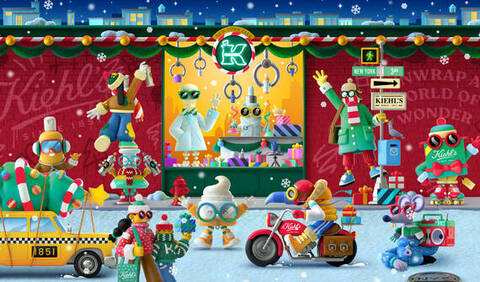 Cape Town/London-based studio, Made By Radio, creates captivating designs, incorporating energetic colors and quirky, spirited elements to represent the personalities of their diverse clients. This holiday season, they're helping us celebrate the wonderful world of Kiehl's by bringing our eclectic community of characters to life.